Betfred Unveils New Mobile Casino By Play-Tech
Playtech, the online gambling software giant with many accolades in the gaming industry, has unveiled an innovative new mobile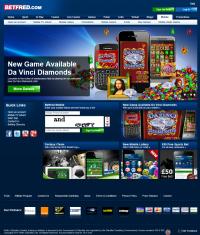 casino for BetFred.  The new contribution to the line of mobile casinos will showcase a wide range of games, including 20 table classics and slots along with many other popular games.  Once the casino is introduced, Betfred will start offering Bingo and other live casino dealer games as well, thereby allowing gamers to enjoy an array of products while using a single interface on their favourite smartphone devices.
Shay Segey, the COO for Playtech, stated that the company is overjoyed to be able to introduce a new mobile casino for Betfred, as it already boasts a solid reputation in the mobile gaming scene.  He went on to add that the efforts they're making to expand and promote the platform will ensure Betfred goes far while reaching a bigger audience in the mobile sector.
To this, Chris Sheffield, the Managing Director of Betfred.com, added that the launch is very exciting and works in sync with the company's strategy to increase mobile gaming.  He mentioned that they're confident that with the products of Playtech, which already boast an unrivalled reputation, together with their attention to the platform, they'll be able to steer players, both existing and new, into checking out the mobile casino games.