Net Entertainment Announces The Introduction Of Jack Hammer & Frankenstein, Two New Mobile Slots Games
Net Entertainment a trailblazer in the casino gaming industry, announced the unveiling of two of its mobile casino games: Frankenstein and Jack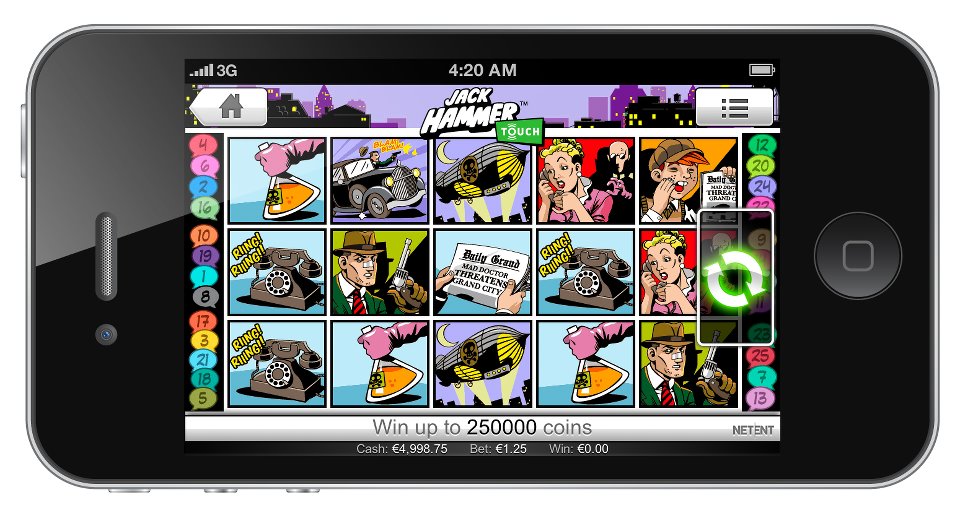 Hammer 2 Touch.
Net Entertainment continues to enhance it's already impressive line-up of world class Touch mobile apps games.  The introduction of games such as Frankenstein and Jack Hammer 2 Touch offer further evidence of its commitment to providing innovative games that offer players a unique mobile gaming experience.
Jack Hammer mobile slot already happens to be a very popular slot game. And today, Jack Hammer 2 Touch enters into the market with astounding features that include 99 betting lines, fun cartoon-style graphics, and a slew of Free Spin opportunities.  Its new user-friendly interface will allow players to enjoy mobile gaming even more than before.
And another great offering is Frankenstein.  This game is sure to be a favorite browser-based game for mobile devices thanks to efforts between Net Entertainment and Universal Studios Licensing, LLC.
The latest trend-setting feature makes use of "linked wild symbols" for the first time ever, all while following the well-known theme of the monster named Frankenstein.  This unique feature has been incorporated into a Video Slot game won't just provide gamers with tons of excitement, it also offers many chances to obtain substitution wins per round played.
According to Eriksson, President and CEO of Net Entertainment, the mobile games market is of much importance to Net Entertainment and that's why the company is constantly trying to come up with new ways to meet the growing demand and the needs of online players.  Mr. Eriksson also indicated that each new Touch game the company unveils places added emphasis on the user interface and its functions in order to make certain that players feel more than satisfied.
Furthermore, the company works hard at making sure that the transition from desktop to mobile gaming is smooth.  The recent additions to the mobile game portfolio are certainly evidence of this.